Merchandising

Merchandising
Merchandising/Retail Fixtures
We help your brand stand out in a crowded retail landscape by creating bold and brilliant In-Store display solutions that cut through the clutter and shine the spotlight on your products.
Transform your retail display units with Dazzle In-Stores' exceptional offerings. Our team of experts blends your unique requirements, our boundless imagination, and state-of-the-art technology to produce display solutions that are customized to your store. Our ingeniously crafted and carefully designed display stands are user-friendly and tailored to meet all your needs. At Dazzle In-Store, we deliver displays that surpass the ordinary, creating an immersive customer experience and transforming your store's atmosphere.
Dazzle In-Store is the largest manufacturing and sourcing company in the business of Retail Display & Merchandising Solutions in India.
Counter Top Display Units
Free Standing Display Units
Category Branding Display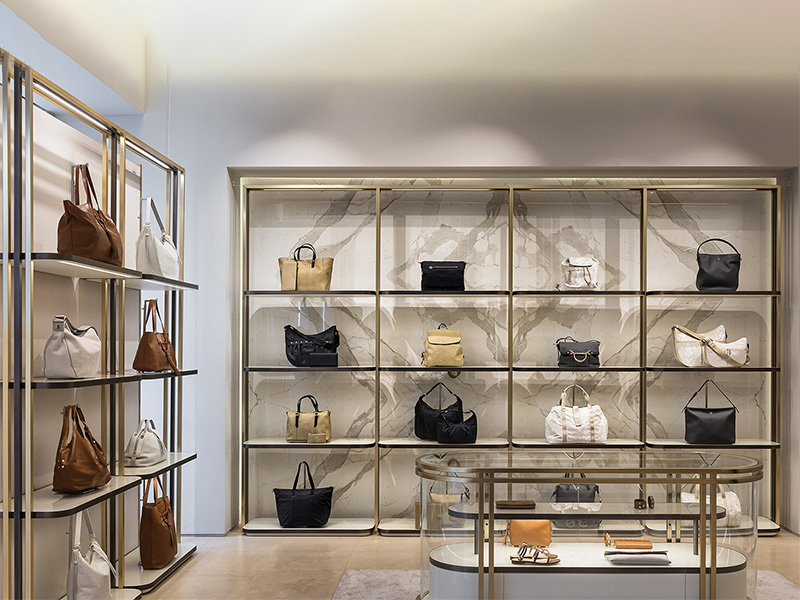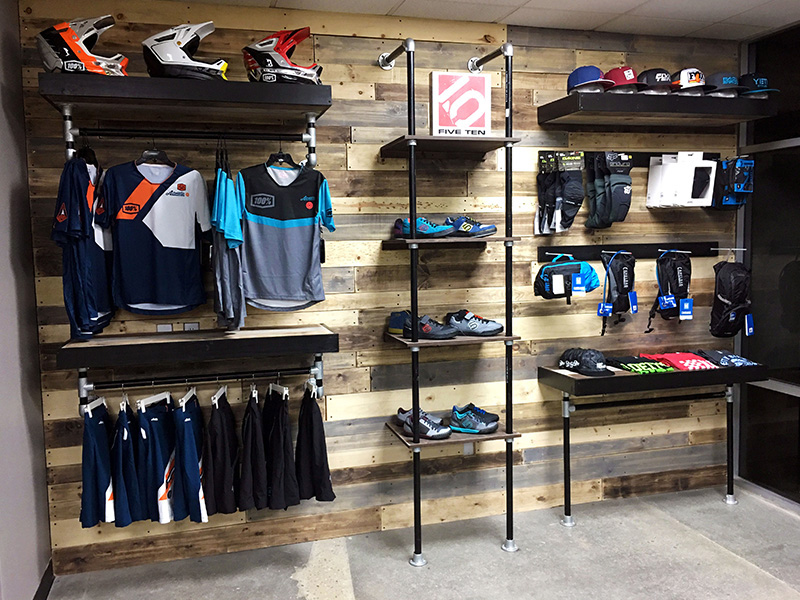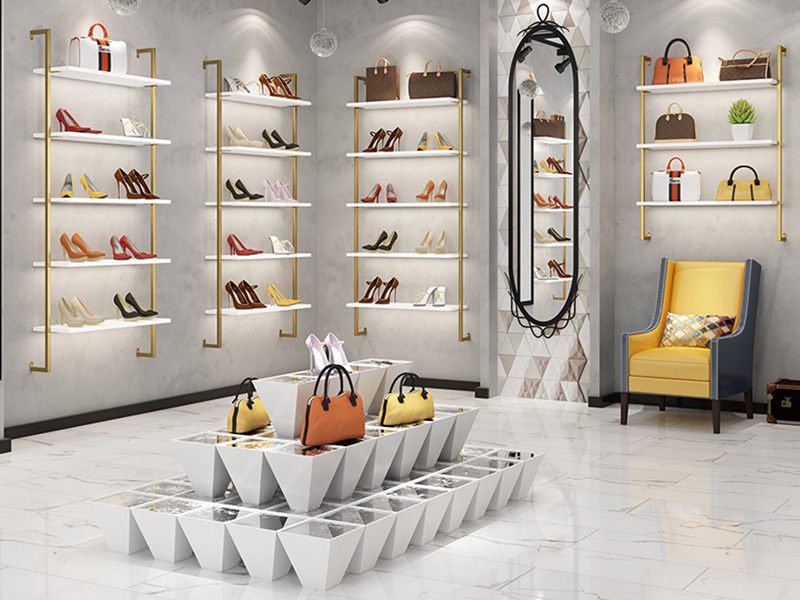 Retail wall display systems showcase your products attractively and cohesively, catching shoppers' eyes and presenting more products in a dynamic, space-efficient manner. They also enhance your store's look and feel, and reinforce your brand theme, drawing in customers and increasing revenue. Dazzle In-Store provides end-to-end solutions, auditing your store, designing and manufacturing customized wall display systems, and installing them safely, ensuring a reliable product that suits your premises' style. With years of experience and a customer-first approach, Dazzle In-Store helps retailers showcase their stunning products.
Counter Top Display Units
Counter Top Display Units
Counter Top Retail fixtures are small displays that sit on top of checkout counters, and they're great for capturing leads at the point of sale. They can be custom-designed to match your brand and store design, and they're perfect for displaying smaller items that shoppers may want to buy impulsively. By placing these items within easy reach of customers at the checkout, you increase the chances of making more sales and promoting smaller items that might otherwise go unnoticed.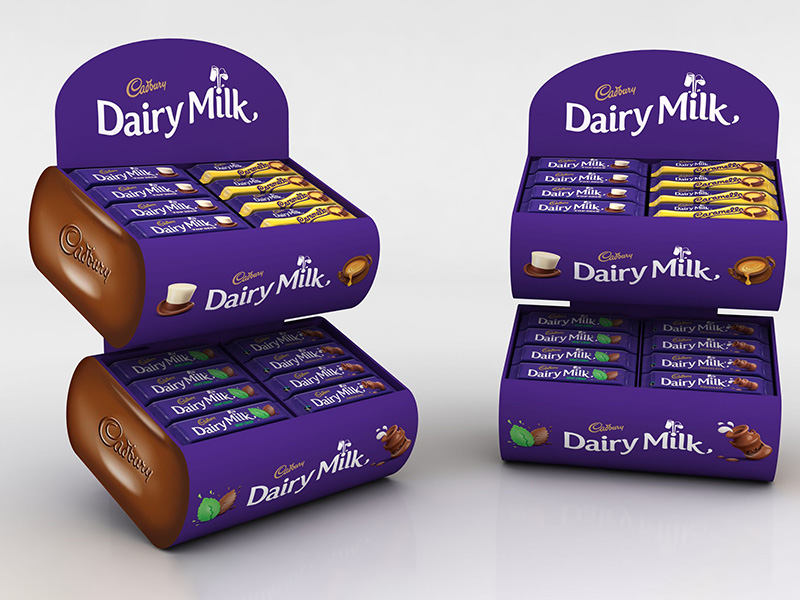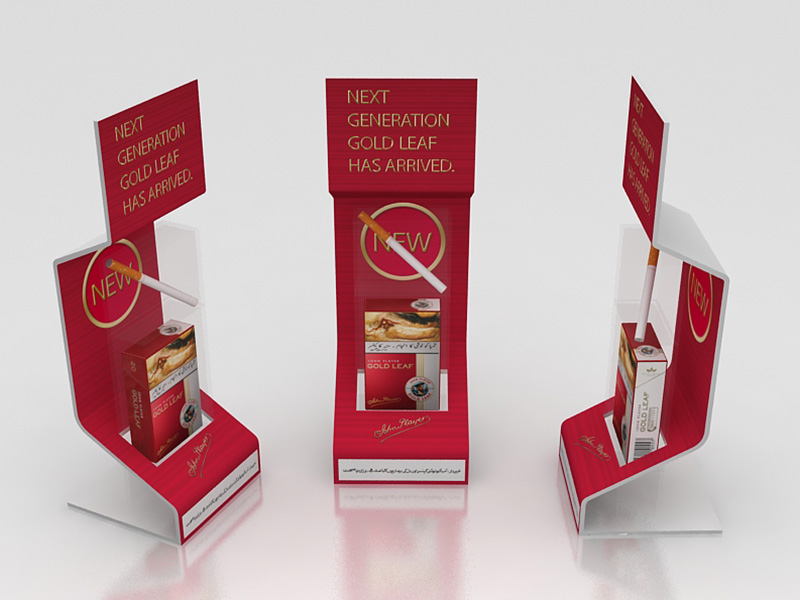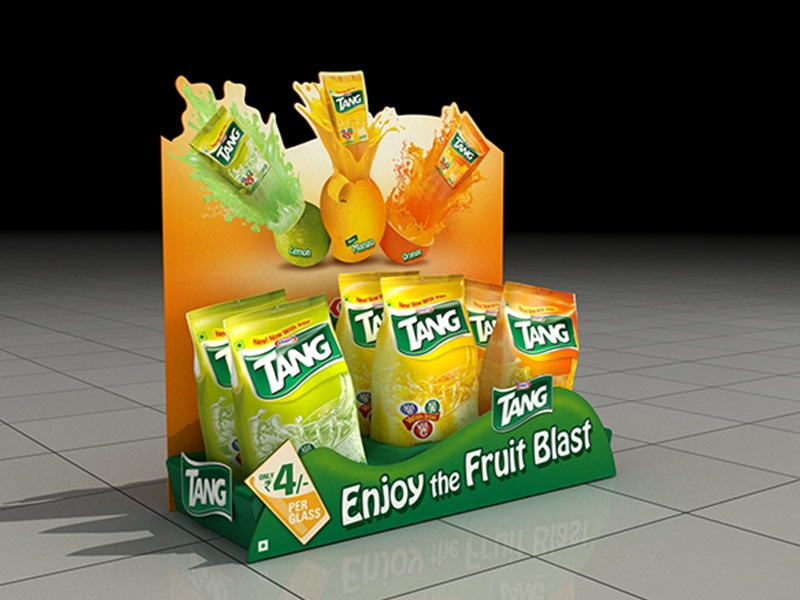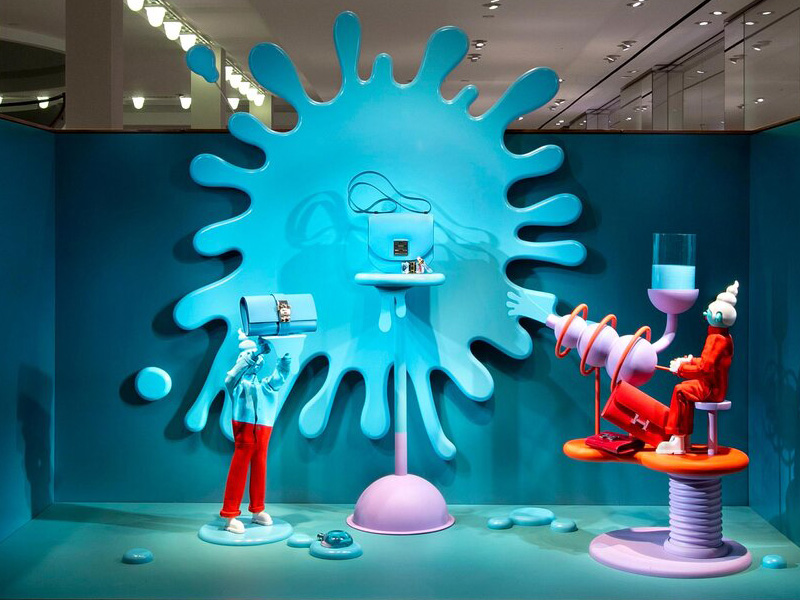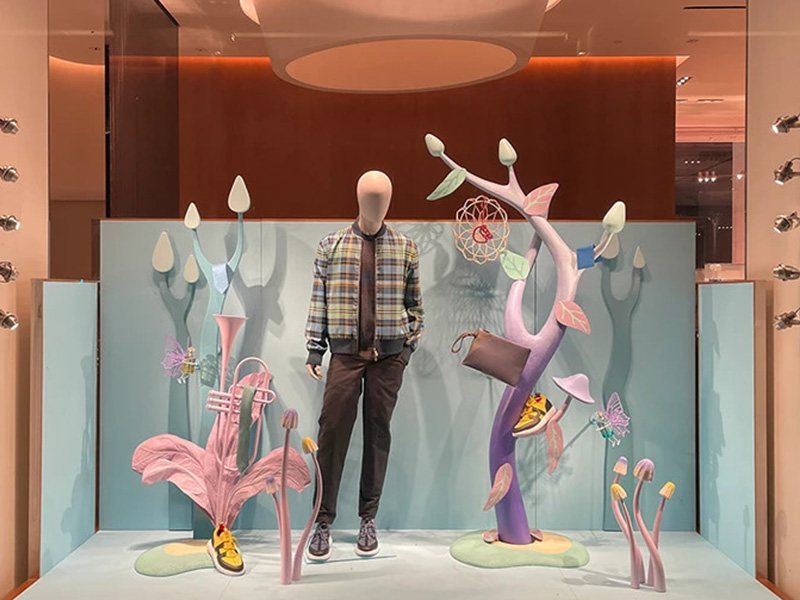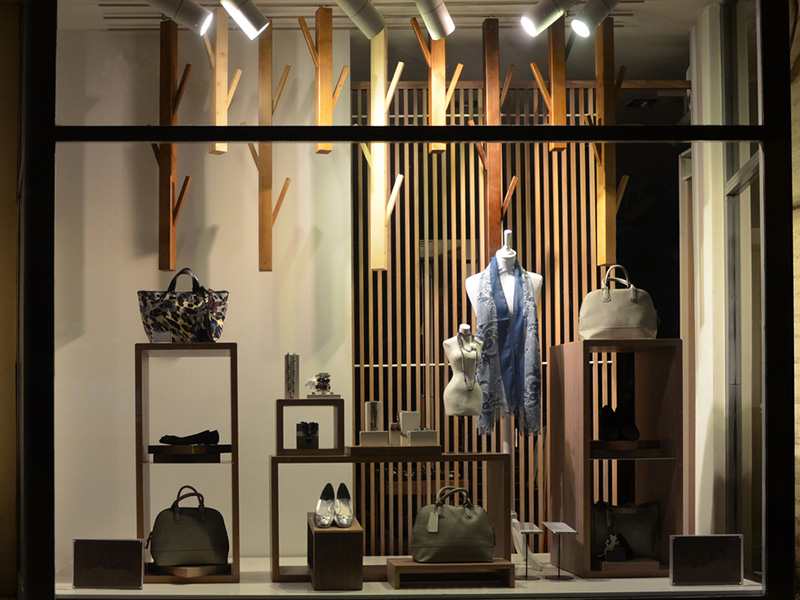 Window displays are a popular way to attract customers to your store. They are an effective marketing tactic, especially on social media and blogs. A well-designed display can enhance your brand image and showcase your products. Our experts can help you create innovative and visually appealing displays that make your shop stand out and catch people's attention. We'll guide you through the design and production process to create a stunning storefront that will get noticed on the high street.
Free Standing Display Units (FSU)
Free Standing Display Units
Free standing display units are standalone displays that showcase products and influence consumer buying decisions in retail environments. FSUs are designed to increase product visibility and brand impact at the point of purchase. FSUs can help you grow sales and build better relationships with your customers. Dazzle In-Store guides you through the entire process, from design to delivery or installation, and provides full-sized prototypes before rollout. We provide cost-effective and professional FSDUs to showcase your merchandise.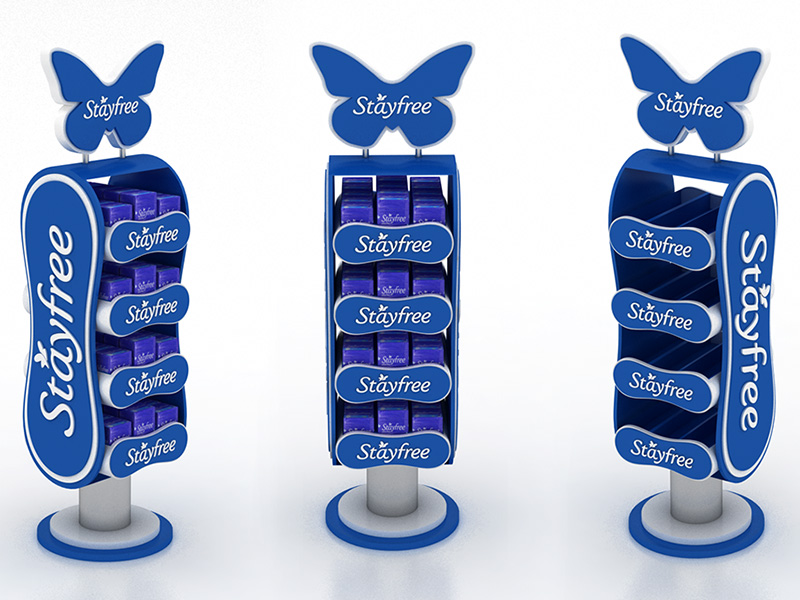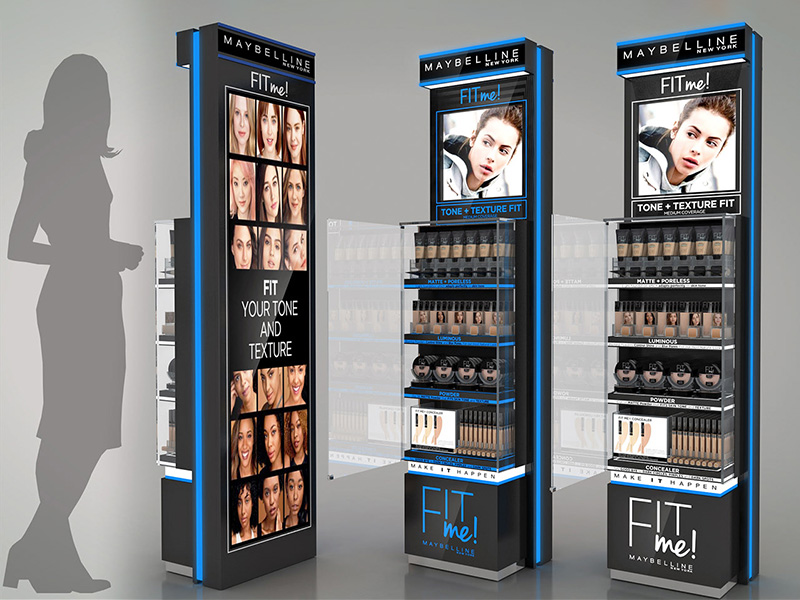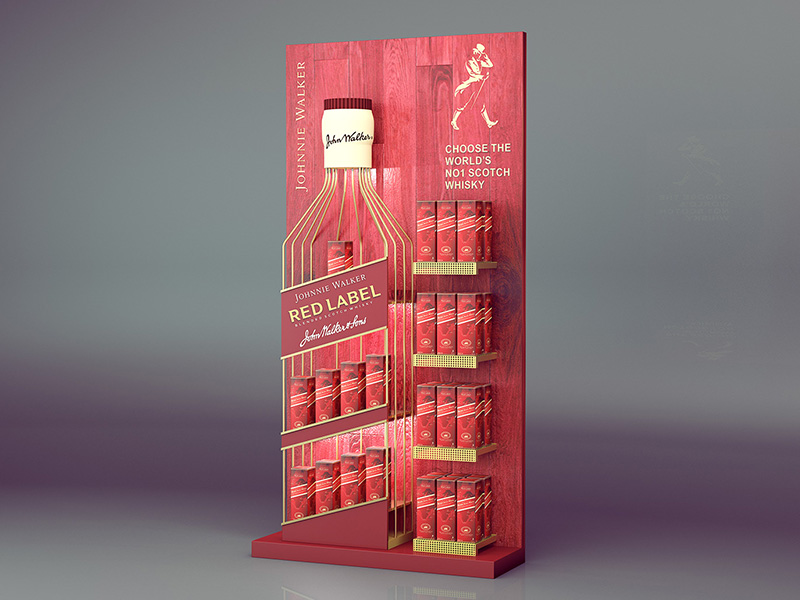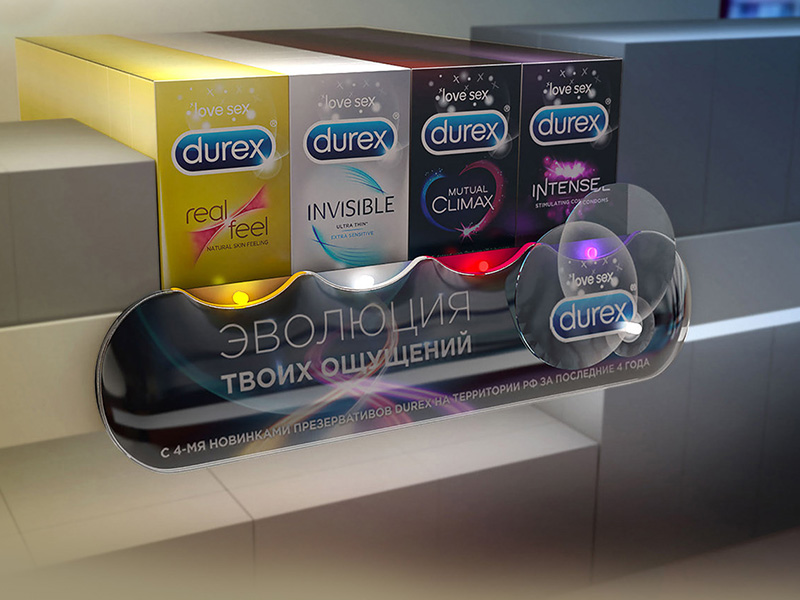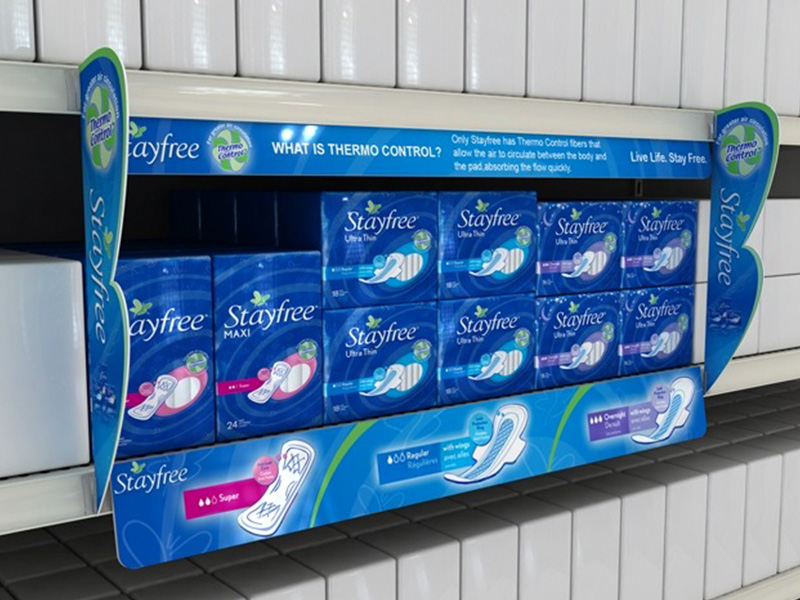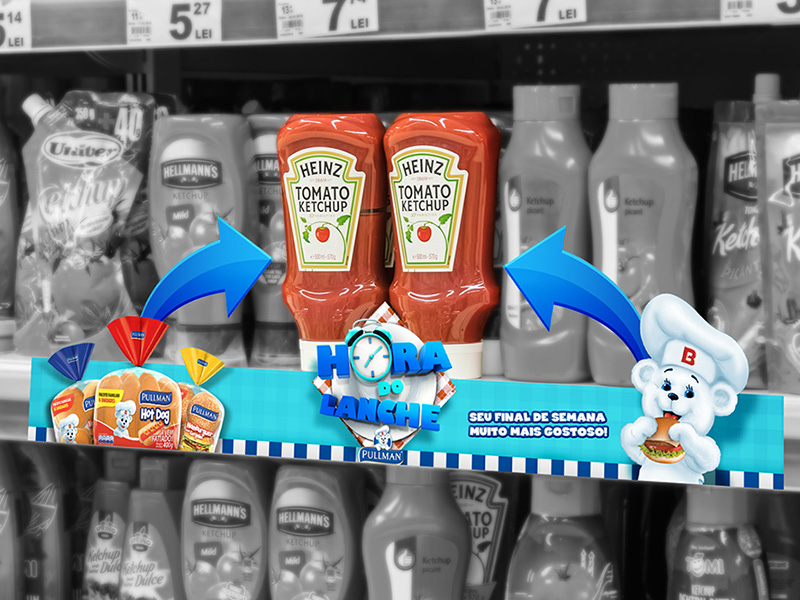 Shelf talkers, also known as shelf edge talkers or shelf barkers, are simple marketing tools used in retail stores to draw attention to specific products or product ranges for promotional purposes. Shelf talkers are a great way to attract and communicate with customers as they browse through store aisles. They come in various shapes and sizes, from regular shapes to custom-cut shapes, and are designed to stand out with bright visuals and brilliant print. One effective method to connect with customers and spread your marketing message is through the use of shelf talkers.
Our custom Wobblers are an effective communication tool to promote your products and grab customer attention. Wobblers are a great way to get your brand or product noticed when customers are in the midst of their shopping. Wobblers can display important product information like pricing or serve as a marketing element to showcase your unique selling points. With our affordable graphic design service, our experienced designers can create high-quality, customized Wobblers to meet your specific needs. Let us help you enhance your brand and drive sales with eye-catching Wobblers.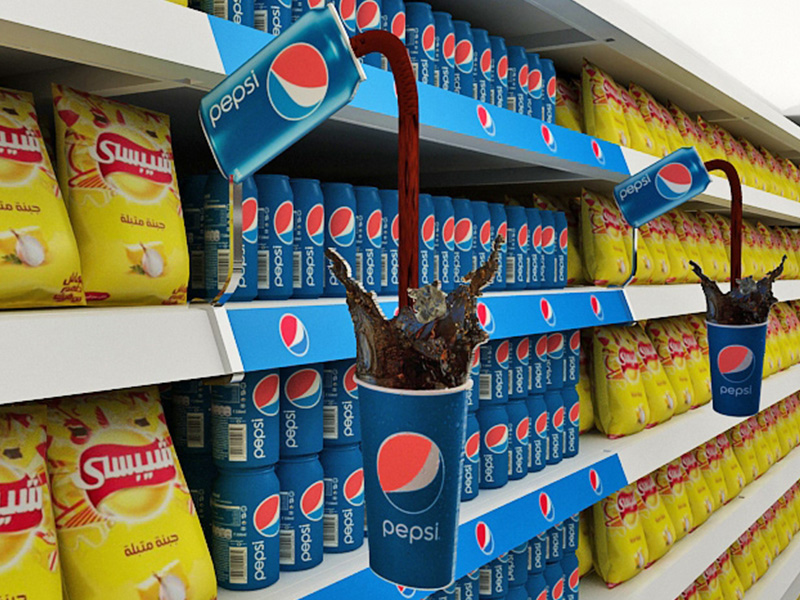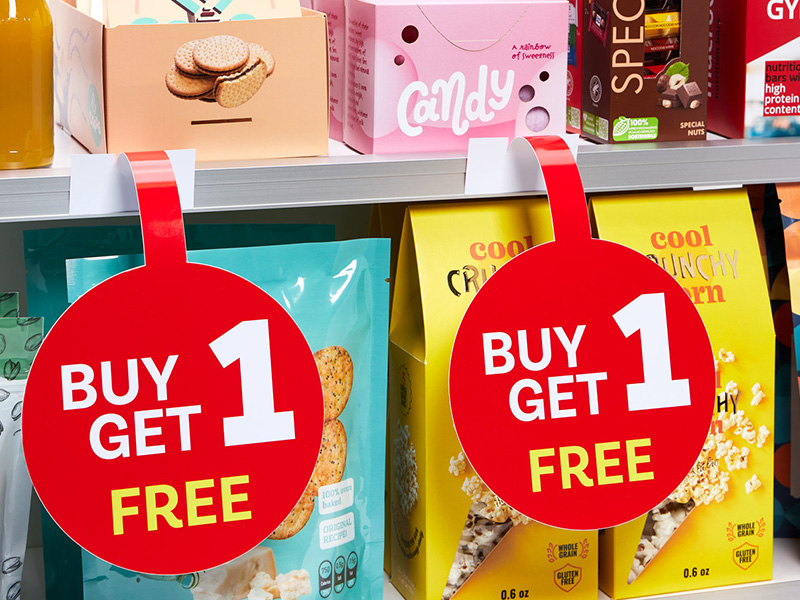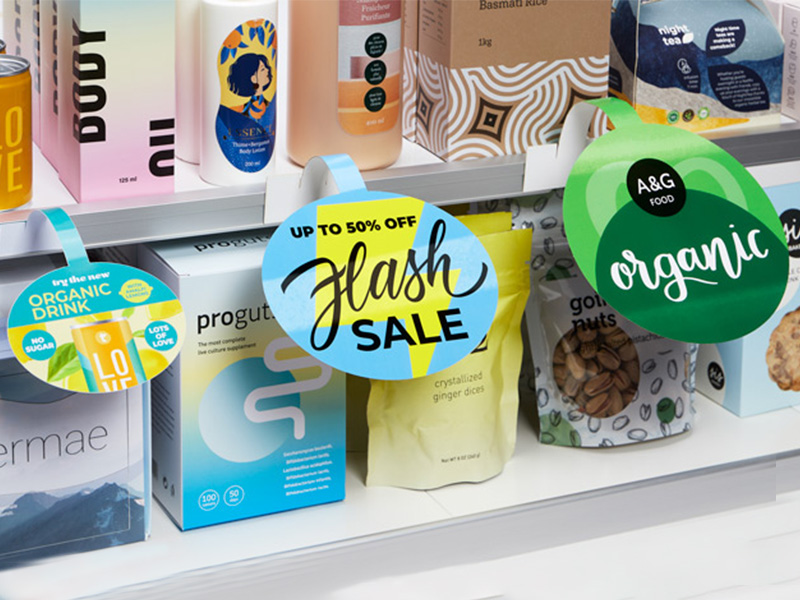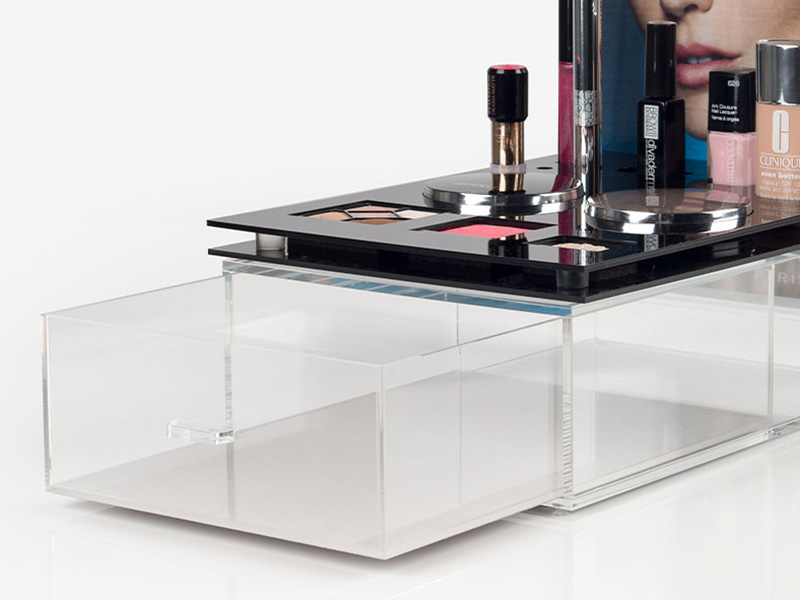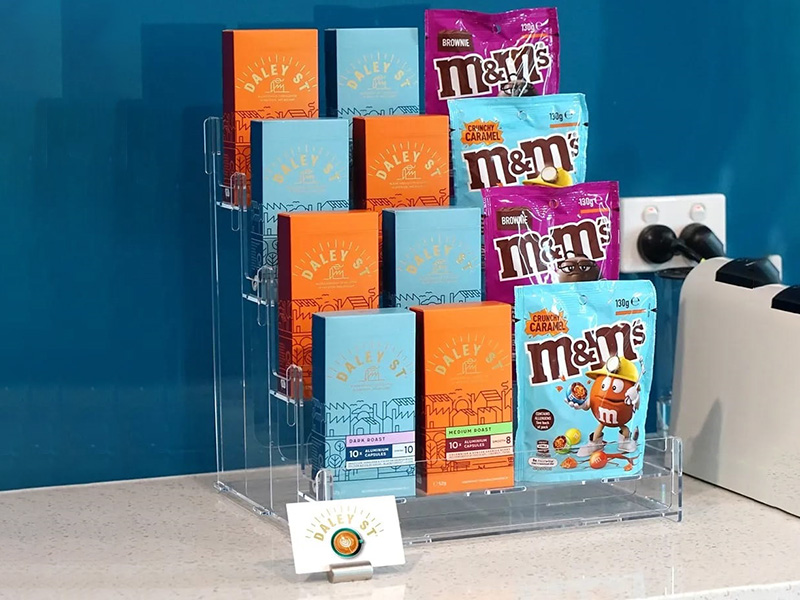 It's a versatile material that has a lot of possibilities for creating display designs. Its easy malleability allows it to be shaped into any form, which makes it perfect for making customized presentation displays. These displays can be transparent or opaque depending on the desired effect and can also be colored in different hues. The greatest advantage of using acrylic glass for displays is that it's resilient to scratches and other external factors. When you're in need of a display that is as eye-catching as it is transparent, acrylic may be the solution.
Whether you're looking at prototyping or designing something creative, Dazzle In-Store 3D printing services can easily help bring your idea to life. We help our customers create and design custom 3D character models. Character models are representations of characters such as comic book, video game, cartoon, movie, or marketing characters. Any existing character or imagined character can be created in our design studio to any scale. We also create dioramas, or 3D scenes, to support the characters. Our character models are often employed at trade shows or other "in-person" type experiences. Large, lit, and interactive characters could help boost attention to movie, concert, venue, or theater events. Dazzle In-Store utilizes advanced 3D printing technologies along with traditional artist, sculpting, and trade practices, such as foam sculpting and cutting, to create original, high-quality character models.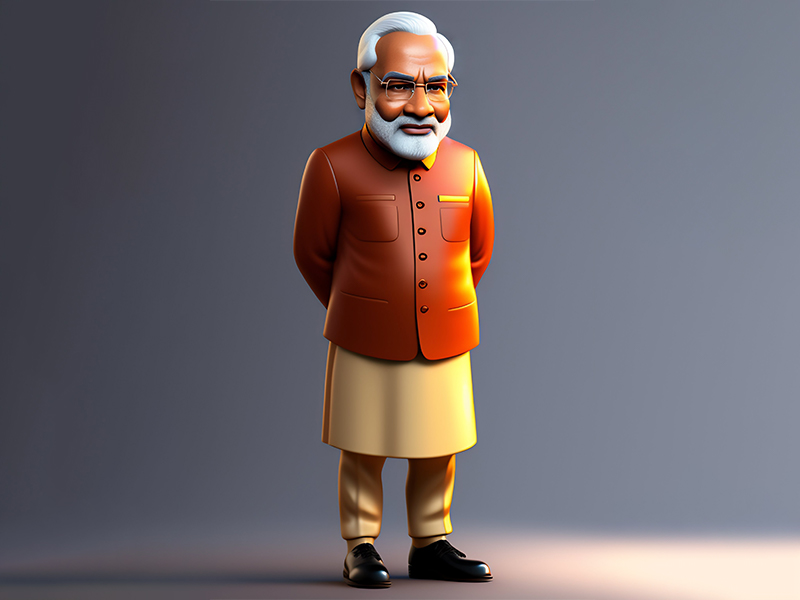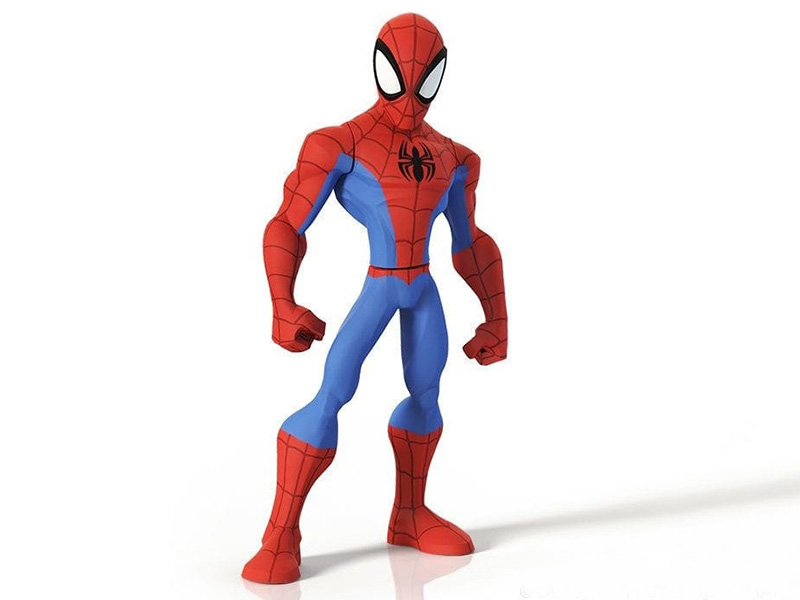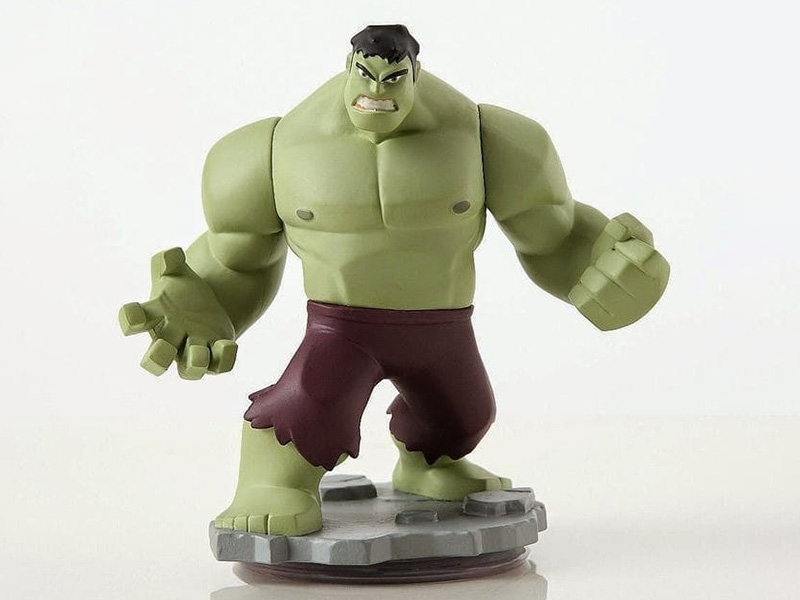 Category Branding Display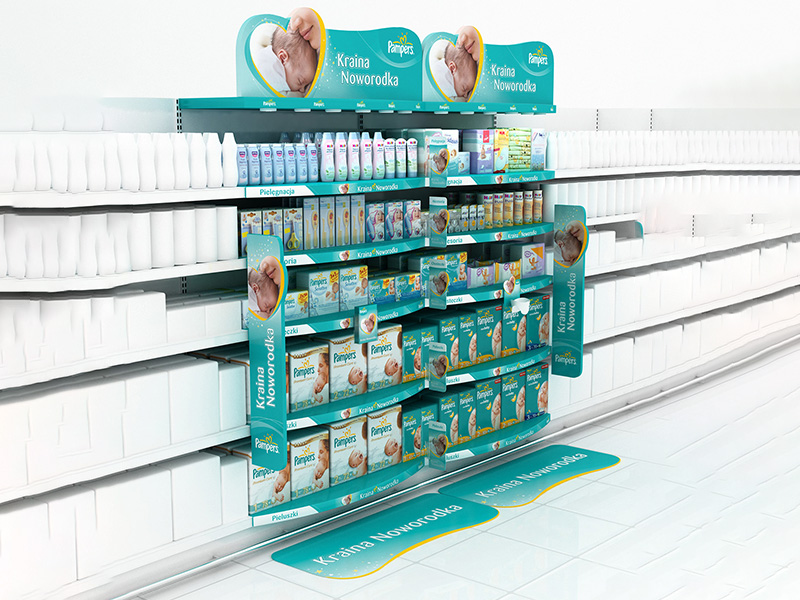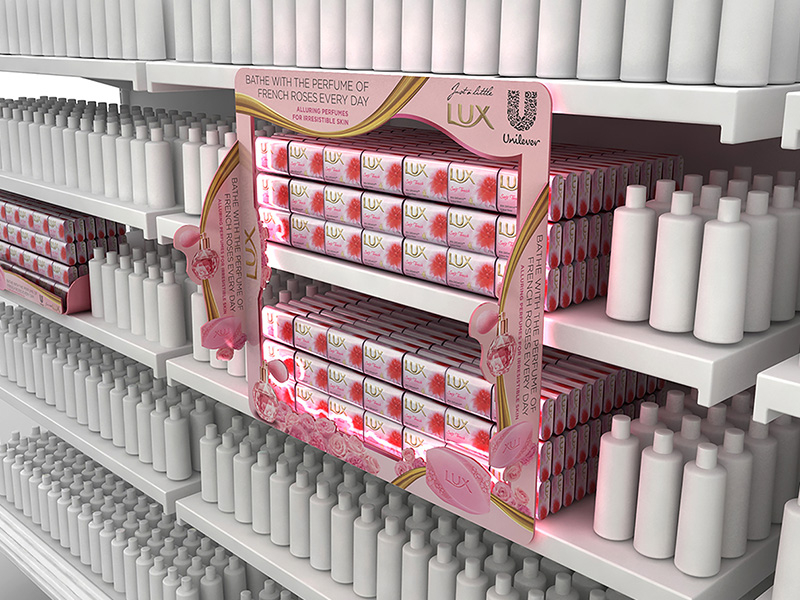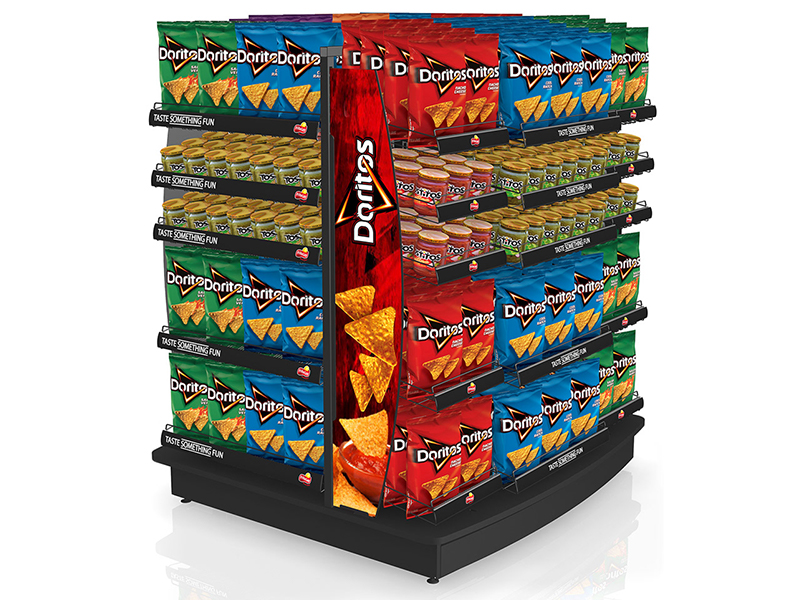 Category Branding Display
Category branding display refers to the design and production of point of purchase (POP) displays for specific product categories. These displays are typically placed in retail stores or other commercial settings to showcase products and encourage customers to make purchases. Customized POP displays can help increase retail sales by drawing attention to a particular product and creating a visually appealing display that encourages customers to engage with the product. We use a variety of techniques and materials to create eye-catching displays that effectively promote products and encourage customers to make purchases.
Gondola Units are a popular solution for retailers who need to display a large quantity of products while making efficient use of space. These versatile units can be easily moved to accommodate changing display needs and are not fixed to any specific wall or area. They are designed to store and display goods on both sides and are made with the requirements of retailers and customers in mind. The Gondola Units from Dazzle In-Store is made of durable mild steel and features four shelves on each side. This Unit can be moved around without the need for support structures or wall mounting. Since Gondolas have been introduced, they have become an integral part of the product displaying units in supermarkets and shops.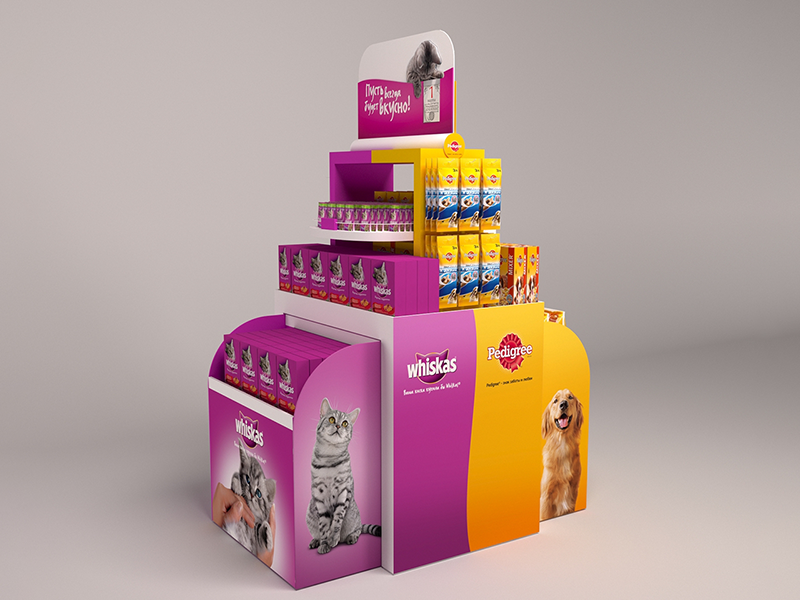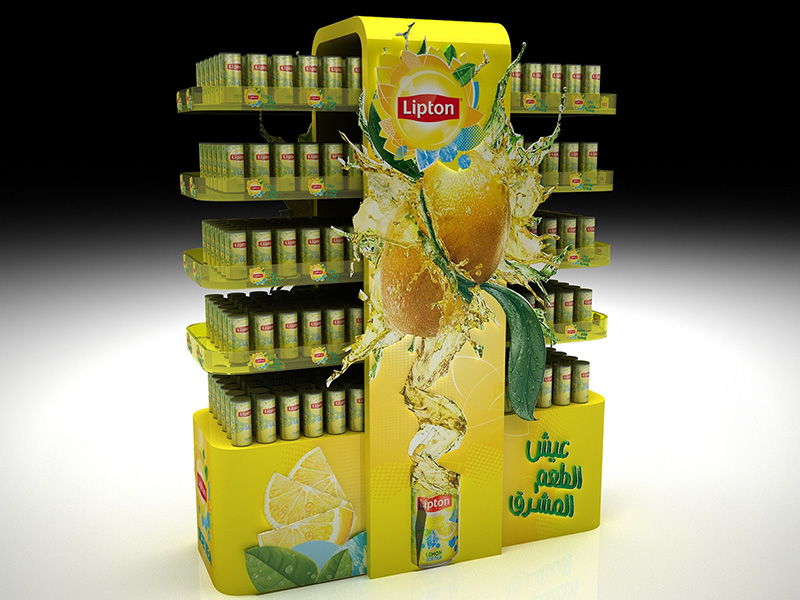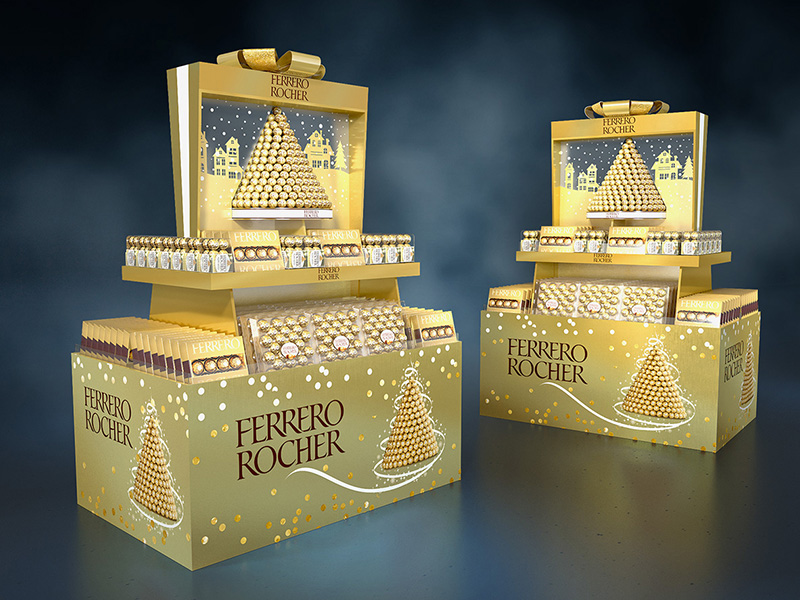 Branding
Branding Solutions for all kinds of Businesses.
Inhouse Production
Inhouse Production Services
Promotions
All kinds of Promotions
Advertising
Different kinds of Advertising Methods.
Please send us your requirements and we will promptly respond to discuss them with you and provide you with the best possible services.
We believe that designing products and services in close partnership with our clients is the only way to have a real impact on their business.
Beyond conventional agencies.
We help our clients succeed by creating brand identities, digital experiences, and print materials that communicate clearly, achieve marketing goals, and look fantastic.
We help our clients succeed by creating brand identities, digital experiences, and print materials that communicate clearly, achieve marketing goals, and look fantastic.
We help our clients succeed by creating brand identities, digital experiences, and print materials that communicate clearly, achieve marketing goals, and look fantastic.
We help our clients succeed by creating brand identities, digital experiences, and print materials that communicate clearly, achieve marketing goals, and look fantastic.
Looking for collaboration?
290 Maryam Springs
Courbevoie, NYC
Looking for a job? Send your resume
Get in Touch If You want more Information or would like to talk to one of the Team!!