We work with our clients or in partnership with appointed design consultants throughout the whole project life cycle:
• Brief • Concept • Technical survey • Design / prototype • Proof • Manufacture • Installation • Maintenance
At Dazzle In-Store, our studio team have the experience and expertise to ensure the designs we create for your signage reinforce your brand or message and reflect the special discipline required for designing on a large scale. You can be sure that we will use only the processes and technology that complement your brief.
Dazzle In-Store is the largest manufacturing and sourcing company in the business of Retail Display & Merchandising Solutions in India.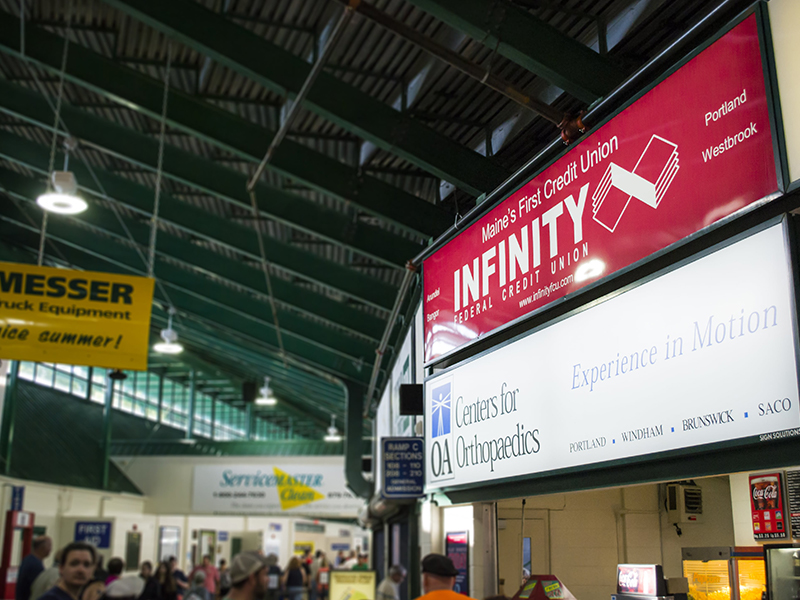 Dazzle In-Store offers high-quality backlit graphics that can help your company stand out from the competition. We use the best materials and work with you to create a personalized design that fits your space and budget. If you have existing branded displays, Dazzle In-Store can expertly color match to ensure a seamless look. Quality backlit displays will make a bold impression on potential clients and customers, showcasing your creativity and professionalism. Contact Dazzle In-Store to schedule a consultation and take advantage of their backlit printing services to outshine your competition.
LED Signboards are an effective and affordable solution for businesses looking to promote their services. They are widely used in a variety of settings and designed with quality in mind, ensuring they are eye-catching and visible both day and night. They come in various styles and materials, including stainless steel and aluminum letters, with embedded lighting using tiny LEDs instead of neon tube lights. LED signs are waterproof, cost less to maintain, and use 70% less electricity than neon. They also perform well in harsh conditions and are available in a range of colors.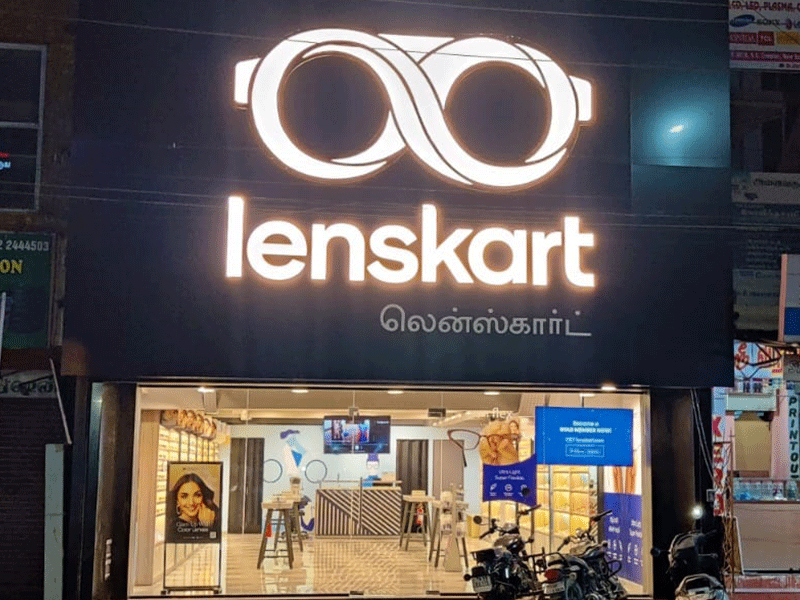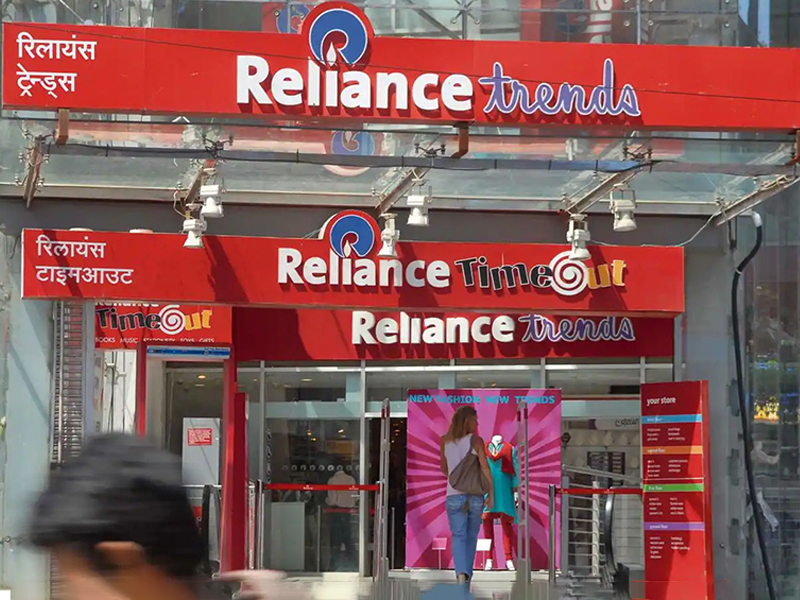 We are a manufacturer and supplier of high-quality ACP Sign Boards, such as Stainless Steel Signs, 2D ACP Sign Boards, and 3D ACP Sign Boards. Our team of experienced professionals utilizes advanced technology and premium raw materials to ensure the longevity and quality of our products. We offer customization options for our clients at reasonable prices. Our ACP Sign Boards are made of aluminum composite panels and are easy to install. We focus on high visual appeal and offer a variety of attractive patterns and eye-catching designs. We use digital and solvent machines to manufacture these boards, ensuring durability and long-lasting finish suitable for retail outlets and exhibitions.
Dazzle In-Store specializes in creating personalized 3D acrylic sign boards for their clients. They use high-quality acrylic material to ensure durability and quality. Their sign boards are available in customizable options, including 3D acrylic letter, back sun board channel letter, and 3mm acrylic sheet UB A Cast with laser cutting and solid letter 010 with 3m vinyl pasting. These sign boards are designed for external installation, are resistant to harsh weather conditions, and remain bright. Dazzle In-Store's sign boards are an ideal advertising solution available at competitive prices.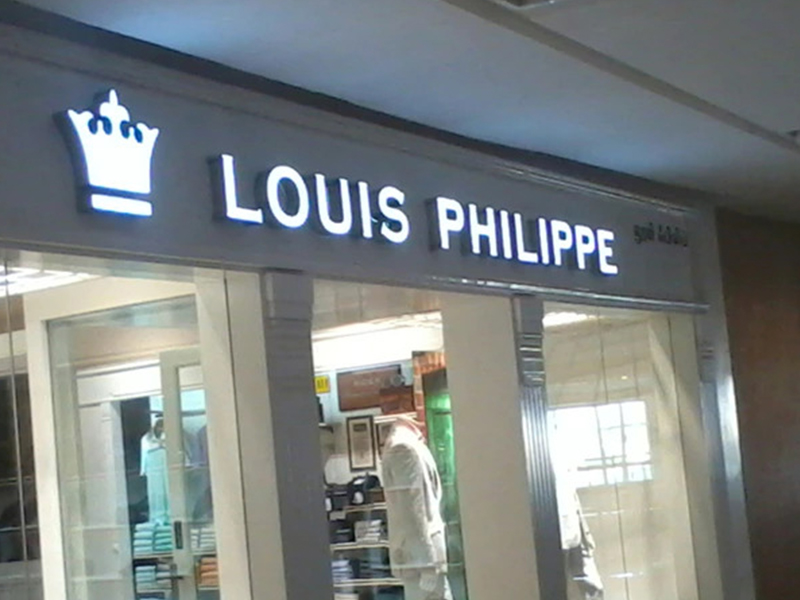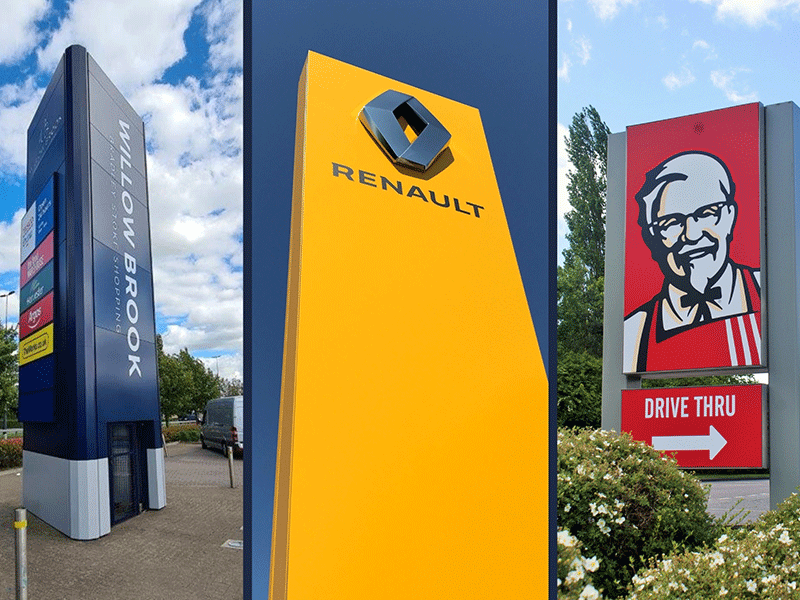 Totem signs are vertical signage with logos and branding that originated in 1810 and are still widely used today. Dazzle In-Store is a top designer, manufacturer, and installer of bespoke totem pole signs and monoliths in Delhi NCR and the rest of India. These signs are an excellent way to draw attention to your business and provide a large advertising space that directs customers to your store. Dazzle In-Store's in-house team can survey, design, print, and install totem pole signs and monoliths. Monolith totem sign pole systems are freestanding, aluminum totem signs are ideal for physical shops, and these innovative designs are typically illuminated with an integrated LED screen for added exposure in low light.
We provide customized signage solutions using reliable and relevant media for your project. Our eco-solvent printer produces high-resolution images for a variety of wide format jobs, including internal and external advertising, directory signage, temporary signs, exhibition and event signage, light-boxes, backlit illuminated posters, A-frames, posters, vehicle graphics, and vinyl decals. Based in Delhi NCR, we can employ sign-makers and installers throughout India. As an independent signage business, we can manufacture, print, and install anything a franchised signage business can, but faster and at a more competitive rate. Our experienced team would be delighted to discuss your project with you.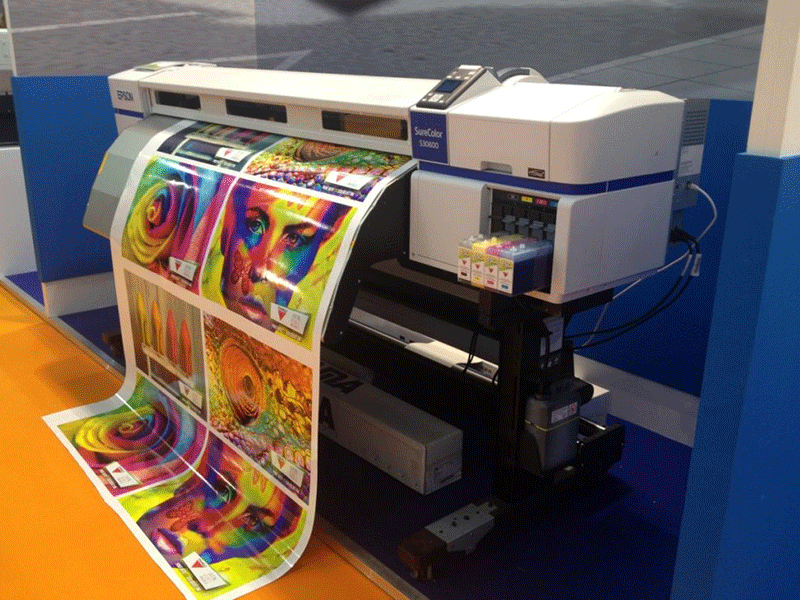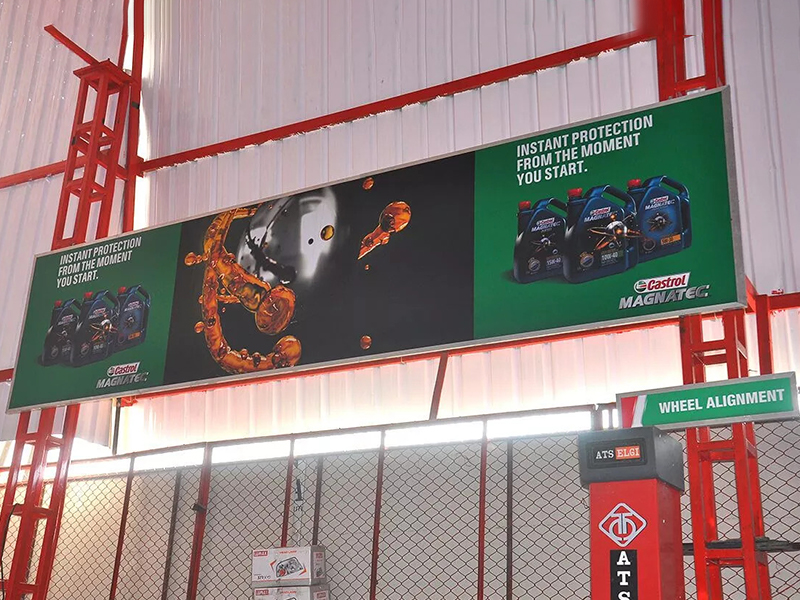 At Dazzle In-Store, the Non-Lit signboards manufacturers in Delhi NCR, we extend both designing and printing Non-Lit signboards. We develop very durable and trendy Non-Lit signboards. Our services include flex banners, vinyl, one-way vision, foam boards, cutouts, etc. Our solutions are available in various sizes and material types. Our focus is on what you want to convey through the signboards. It enables our graphic designers to develop custom-made solutions for your business. Also, you can consult our experts to understand what type of material you should choose depending on the external environment of the venue, it would be installed.
Dazzle In-Store offers unique and innovative In shop branding solutions to help retailers engage and attract new customers. They provide turnkey solutions that are customized based on business goals and requirements. Their solutions include wall branding, glass film branding, one way vision, frosted films, and reception signages. Dazzle In-Store's branding solutions are durable and designed by their expert graphic design team. They use the latest printing techniques to transform spaces into effective branding solutions that comply with international standards. Their professional designs have helped many retailers boost their sales.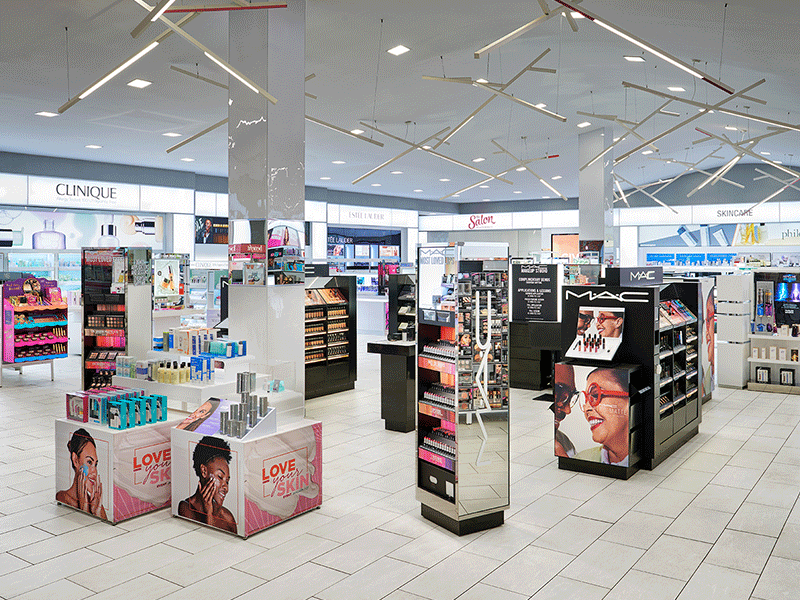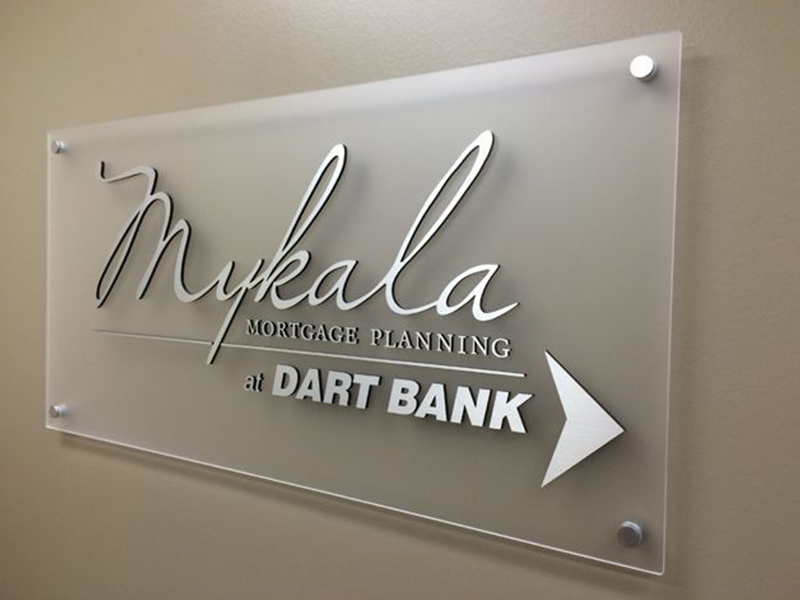 Dazzle In-Store specializes in manufacturing custom Acrylic Sign Boards using high-quality acrylic material for durability and quality. These sign boards are available in various shapes and sizes and can be customized to meet the exact specifications of clients. The intricate design work on these sign boards includes writing names, forming patterns, and logos. They are highly durable and can withstand weather changes, making them suitable for both indoor and outdoor installations, especially in places with low lighting such as cafes, clubs, discos, and streets. The Acrylic Sign Boards offered by Dazzle In-Store are resistant to chemicals and ensure long-lasting durability, making them an excellent solution for clients.
Branding
Branding Solutions for all kinds of Businesses.
Inhouse Production
Inhouse Production Services
Promotions
All kinds of Promotions
Advertising
Different kinds of Advertising Methods.
Please send us your requirements and we will promptly respond to discuss them with you and provide you with the best possible services.